Meet Our Students, Friends & Family
If you would like to show off your awesome dog making you proud and going on adventures with you, tweet us on Twitter @imallaboutmydog or tag us on Instagram @imallaboutmydog and use the hashtag #AAMDimallaboutmydog. You can also upload pictures to our Facebook page and tag us there! Your photo could get featured on our front page!
Our Featured Student Team!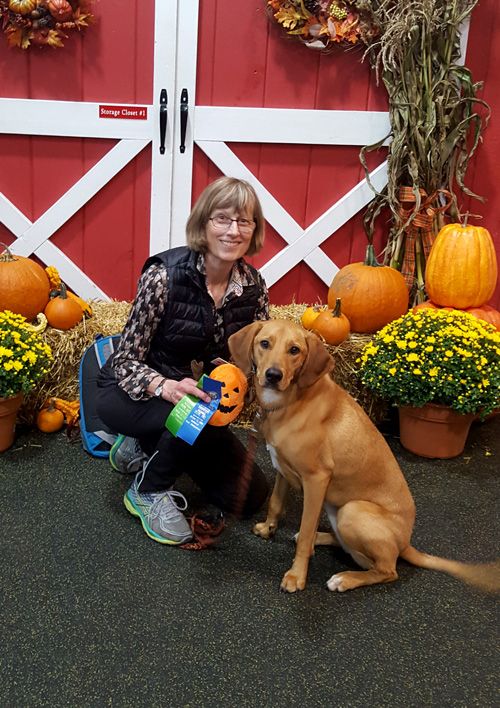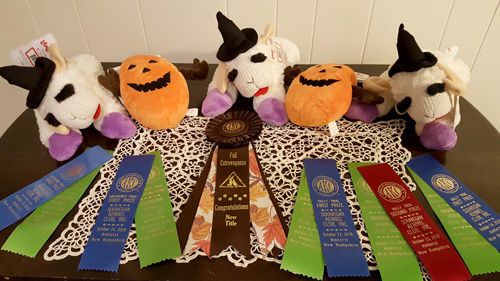 Bonnie Black and Tika
One year ago, Bonnie was in tears. Since rescuing Tika the year before, she had tried every avenue of training: private, group lessons and working with Tika one-on-one. While Tika had made progress on basic obedience, the dog was unreliable and just as high strung as always. Worst of all, Bonnie did not feel the connection between them. She was overwhelmed, frustrated and disappointed.
I was absolutely overwhelmed and feeling hopeless with my lack of connection with this crazy wild rescue.
~ Bonnie Black
Lisa invited Bonnie to stay to watch a Behavior 1 class, the entry level group into Lisa's behavioral training program for dogs with anxiety, reactivity, aggression and shyness issues. Bonnie marveled at how settled and peaceful these "difficult" dogs were next to their owners. And that was only week 2 of class!
When I left [Lisa's] place, I told my friend…"I would give a million dollars if I could get Tika to settle like that by next year!"
To strengthen the bond between Bonnie and Tika, Lisa invited Bonnie to join one of her group training classes at AAMD. To enhance Bonnie's leadership skills and to build mutual respect between dog and handler, Bonnie and Tika enrolled in agility and canine good citizen workshops.
Now, one year later:
Tika passed her Canine Good Citizen test!
Tika achieved her AKC Trick Dog Novice, Trick Dog Intermediate, and Trick Dog Advanced titles, in addition to her Companion Dog Sport Program Starter Novice title, AKC Beginner Novice Title, and AKC Rally Novice title.
This amazingly bonded pair are starting to work on Advanced Rally and Novice Obedience.
Now it IS "next year" and while I have much, much work to do still, we are really making so much progress. We are able to truly enjoy each other, at long last.
And perhaps most important of all, while attending the Amherst, MA AKC trials in October 2018 – Bonnie and Tika spent hours between events having fun, hiking and swimming in the woods!
We are so thrilled to see our students living their dreams with their dog! Whahoo! Congratulations Bonnie and Tika!!
I am grateful for your wisdom and guidance! See you tomorrow.
~ Bonnie Black